Serenity Gateways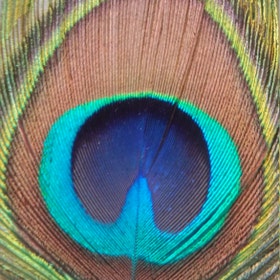 I always felt like one of those cartoon characters that runs at full blast and smashes headfirst into an invisible barrier and falls right back down on their behind! I know there is more to this world, I can feel it, almost see it but I keep bumping into that invisible barrier.
I tried to meditate but nothing ever seemed to happen beyond relaxation. That in itself is great but I was and always am seeking a truly spiritual experience as I hear others who meditate have.
To escape, I went to back to painting. Working with my hands always seems to relax me. I knit, paint, craft, needlework, bake and garden. This time round though, I decided to try and meditate while painting and discovered that I could really free my mind and loosen my grasp on this reality. I have found myself often so lost in my projects that time seems non-existent and I feel like have travelled far and back. I have come to myself sometimes and realized I had been in conversation with souls and energies not in my current reality. I have found serenity, spiritual, mystical and freeing experiences now come to me through these gateways.
Each project creates a gateway which provides me with a different experience. I always state my intent and take deep breaths and summon the light and love all around me and infuse it into each painting.
I hope they give you serenity, beauty as well as help transport and free you as they did me!
Please visit the store and take a look around: https://www.etsy.com/shop/SerenityGateways
Like on Facebook: www.facebook.com/serenitygateways
Would love to hear your feedback!! xo